Do you have this desire for saving the world? Are you looking to battle various evil forces? Would a cape and spandex look cool on you? If you have an affirmative answer to these questions, it is time for you to use a superhero name generator.
It will help you create a secret identity; don your robe and move on to fight the evil forces.
The Evolution Of Superhero Names
Superman was introduced to the world in 1938 in an action comic series. Since then, several costumed superheroes have made their appearance in media and comics. Captain America, Batman and Wonder Woman, appeared during the 1940s while the 1950s and 1960s were the times of the Fantastic Four, Flash and Amazing Spider-Man.
Over the years, certain specific conventions have evolved for superhero names. This is the reason why there are different varieties of name generators available online.
Superhero Name Generator: What Kind Of Names You Can Generate?
Superhero hero name generators have different character name types. You will find titles, color-based names, and even more descriptive and specific names connecting to superpowers directly. Each name comes with matching superpowers along with other statistics. The names have additional details like home city, origin story, and supervillain available for the fight.
Superhero name generators work by pulling data from different superhero histories for creating different origin stories. These can be kooky science-based origins or pulpy revenge-related adventures. The name generators are also established by taking inspiration from surreal tales and comics of the 1950s and 1960s.
You will surely enjoy the experience of creating superhero names by using these generators. The names you create will kindle your imagination sending you in the quest of saving the world.
How To Use A Superhero Name Generator?
When using a superhero name generator, the very first thing you need to work on is the sound of the name. The way your name sounds is essential for the influence, it shall have. Avoid going for names starting with K, V, and X as these will have a harsh sound. Instead, opt for names beginning with F, B, G, and M.
Such names provide a lot of impacts and that too in the perfect place. Opting for stressed syllables would also be a good idea as they also offer added emphasis.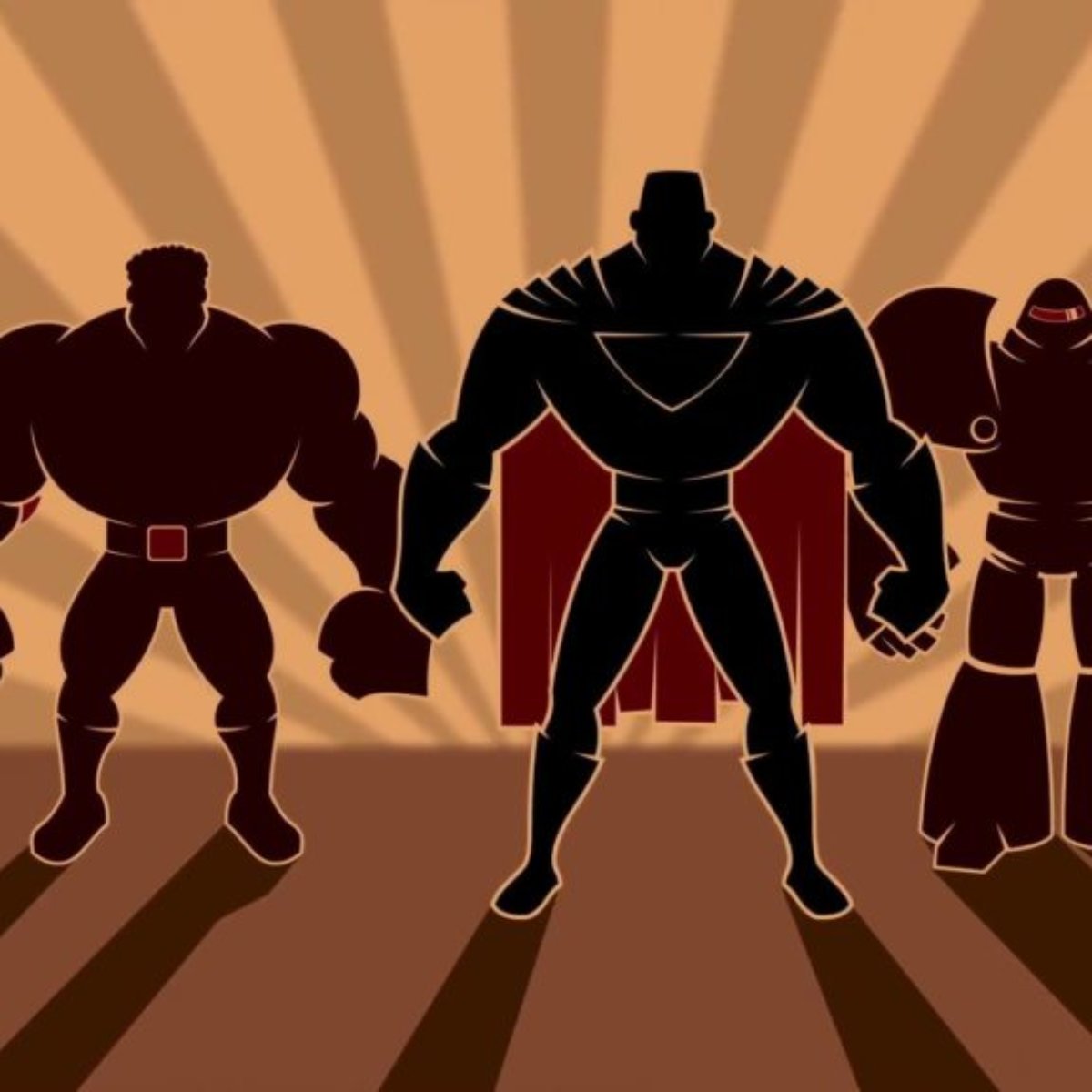 Try Adding Color To The Name
If you are looking to give your hero character extra pizzazz and energy, you need to work on adding color to your name. Keep the comic coloring basic but work on offering your character an eye-catching and bright color. This will be an easy way of making your character stand out.
Good examples of colorful superhero names with sufficient impact include Blue Beetle, Green Lanterns, and Black Adam. Crimson Dynamo and Black Claw are also famous examples.
Do Not Forget To Add "Man" Or "Woman" To The Name
If you are looking to create a classic character, make sure to give your name an adjective, and then include its gender. You might be aware of the popularity of names like Deadman, Catwoman, Batman, Elongated Man, Aquaman, Invisible Woman, and Hawkman.